Ultrafiltration Technology That is Easy to Understand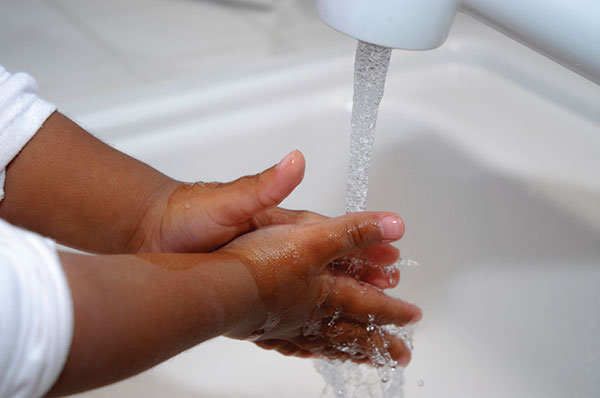 Solves Common Water Problems:
Applications:
Rainwater use, catchment and recycling
Tannin reduction
RO Pre-filter
Polishing post filter filtration
Colloid, suspended solids, hazy water and turbidity removal
Did you know?
Water Savings. Environmentally Friendly. Innovative Design. ENPRESS LLC,® introduces its Polymeric Ultrafiltration (Poly-UF) Vessel system. The ENPRESS Poly-UF offers 0.02 micron filtration at service flow rates up to 12gpm, just another tool in the water treatment tool box. Another example of the innovative thinking you've come to expect from ENPRESS.
Utilizing ENPRESS' patented and industry exclusive liner design, the internal UF module treats colloids, bacteria, cysts, viruses, turbidity, tannins, and other particles down to 0.02 micron size. The backwashable system, allows for multiple standard 2.5" top inlet connections, from standard backwashable control valves to in/out heads. The high surface area UF bundles require normal line pressure to operate, low waste discharge when in backwash/cleaning mode, and offer low pressure drop with high service flow rates.
The ENPRESS Poly-UF can be utilized as a final polishing stage or on water reclamation systems for Rainwater or Grey water, along with offering protection during power outages and intermittent power. The membrane is NSF 61 certified, and the system is BioVir certified and tested for log reduction. The vessel also comes standard with a bottom drain opening for ease of drainage and cleaning purposes of the tank system. Technology that is easy to understand and use, another innovation from ENPRESS.
Call us now on 902.861.3684 or toll free 1.866.999.3684
WHAT OUR CUSTOMERS ARE SAYING…
Excellent overall experience.  Very efficient service from the first call to the initial assessment and final installation.  Excellent work and a great technician.

One of the best investments that we have made.

Cheers to this better water system! Thank you!!

Good experience - Great results.

Excellent water quality in all respects.