Anion Arsenic System Arsenic Point of Entry System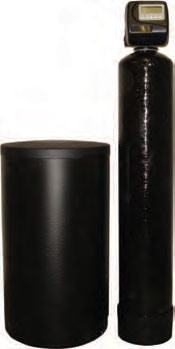 Solves Common Water Problems:
Features:
Reduces type 5 arsenic
Uses salt during regeneration
Note: ph must be between 5.5 and 8.5, iron below 300ug/l, and manganese below 50ug/l
WHAT OUR CUSTOMERS ARE SAYING…
He left the house in better condition than what he found it! Excellent service.  You went above and beyond my expectations.

Excellent!! Technician was very personable and knowledgeable.

Don't have to lug bottled water. Happy to recommend you to anyone.

No you were prompt, on time service with friendly rep who to the job done in good amount of time. And knowledgeable.

Rotten egg smell gone. Water is much better, very satisfied. Thank you.