Anion Arsenic System Arsenic Point of Entry System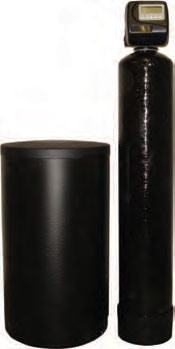 Solves Common Water Problems:
Features:
Reduces type 5 arsenic
Uses salt during regeneration
Note: ph must be between 5.5 and 8.5, iron below 300ug/l, and manganese below 50ug/l
WHAT OUR CUSTOMERS ARE SAYING…
Safe to drink and now at low cost.

No spotting with laundry. Beautiful tasting water.

The installation is tidy and professional. Smells and tastes better.

Very good experience... found you easily online, quick responses to my email inquiry and follow ups. Good knowledge of products, had what I needed in stock.

I couldn't be more pleased. No more carrying large water bottles. Thank you Johnathan!

Really appreciate not pushing a sale and thorough investigation of our water. He [Don Howard] was patient.