Anion Arsenic System Arsenic Point of Entry System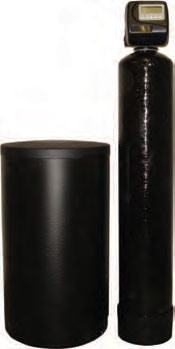 Solves Common Water Problems:
Features:
Reduces type 5 arsenic
Uses salt during regeneration
Note: ph must be between 5.5 and 8.5, iron below 300ug/l, and manganese below 50ug/l
WHAT OUR CUSTOMERS ARE SAYING…
Everything went well.  Excellent.

Thank You for the excellent and quick service.

Very impressed with our system!

Water is softer, fixtures are not turned brown, less cleaning, no smell.

An incredible difference!  The improvement over the old system (softener, iron filter) is amazing.  We no longer have red water, no smell and the system is doing great.

I knew he (Jon Swan) would be reliable and on time.  He did not disappoint.