Anion Arsenic System Arsenic Point of Entry System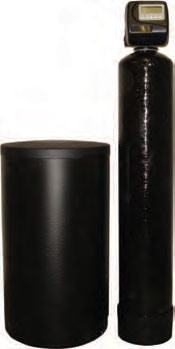 Solves Common Water Problems:
Features:
Reduces type 5 arsenic
Uses salt during regeneration
Note: ph must be between 5.5 and 8.5, iron below 300ug/l, and manganese below 50ug/l
WHAT OUR CUSTOMERS ARE SAYING…
An incredible difference!  The improvement over the old system (softener, iron filter) is amazing.  We no longer have red water, no smell and the system is doing great.

Perfect response to my inquiry and timely installation.

Friendly, efficient, informative.

Positive, professional and helpful.

Everyone I spoke with was very helpful and friendly.  Our experience was exactly what you look for with a company.  Great customer service.

...uranium levels have been reduced significantly and my water is now drinkable.