Anion Arsenic System Arsenic Point of Entry System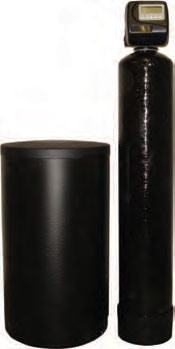 Solves Common Water Problems:
Features:
Reduces type 5 arsenic
Uses salt during regeneration
Note: ph must be between 5.5 and 8.5, iron below 300ug/l, and manganese below 50ug/l
WHAT OUR CUSTOMERS ARE SAYING…
His solution to our problem was explained to us very well and was a lot cheaper than the full system advised by another company... there has been little or no sediment in the toilets.

Smell is gone. Toilet bowls are cleaner.

Everything was done in a professional manner. No smell, no colour, softer water, tastes great.

Better tasting water, no chlorine odor in shower.