Anion Arsenic System Arsenic Point of Entry System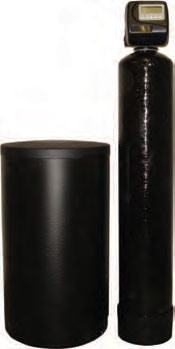 Solves Common Water Problems:
Features:
Reduces type 5 arsenic
Uses salt during regeneration
Note: ph must be between 5.5 and 8.5, iron below 300ug/l, and manganese below 50ug/l
WHAT OUR CUSTOMERS ARE SAYING…
Dishes in dishwasher are clean again. Showering in soft water is wonderful.

I will actually drink my tap water! I haven't drank my tap water in 20 years. True!!

Very helpful and very courteous approach.

I can drink my water without a salt taste.

Our water no longer has an odor.

Highly recommend (and have) your company for your reliability and expertise. ... Took us 2 H2O companies to find you but well worth it in the end.