Anion Arsenic System Arsenic Point of Entry System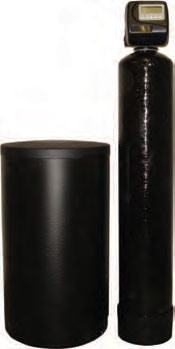 Solves Common Water Problems:
Features:
Reduces type 5 arsenic
Uses salt during regeneration
Note: ph must be between 5.5 and 8.5, iron below 300ug/l, and manganese below 50ug/l
WHAT OUR CUSTOMERS ARE SAYING…
Where did you hear about our company? Online, after talking to three different companies, we chose envirowater mainly due to a better price for water testing. Both owners are sold on envirowater.

Fast service. Very happy. No more brown or dirty water smell.

Smell of H2O is gone and we are enjoying the use of clean/smell free H2O. Don provided excellent service. Keep up the good work.

I have no doubt found an improvement as I am now using my water to drink and cook with which was not the case before the installation. It was smelly and tasted awful. I no longer need to carry home water. I have actually given my water cooler away. I feel I am a winner in more ways than one.

John Brown is excellent at sales, communication, and all the technical / install bits too.  Amazing to work with someone so knowledgeable and personable.