Uranium Filter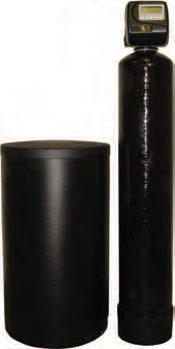 Solves Common Water Problems:
Features:
Removes 99% of uranium from water.
Envirowater's Uranium filter regenerates with water softening salt (sodium chloride).
Fully programmable control valve.
Energy efficient using less than $3.00 of electrical power per year (12 volt). Flow rate up to 20 GPM.
20 year warranty available.
Note: All water hardness, iron and hydrogen sulphide must be removed prior to the uranium filter.
Filter System Benefits
High levels of uranium in your water may cause cancer or kidney damage.The uranium in your water will be removed by the Envirowater Technologies Uranium Filter eliminating potential health issues.
Call us now on 902.861.3684 or toll free 1.866.999.3684
WHAT OUR CUSTOMERS ARE SAYING…
Excellent - so happy with the results of our water now!

A1.  As I phone one day and someone was here the next day.

Took time at quote to fully explain everything and answered all questions. No rust staining on shower curtain, good taste.

Skin is softer... water was almost unusable, now it's fine.

From initial contact on the phone to the technician at the house, everything was a very good experience.

Experience was good! No complaints.