Tannins Filter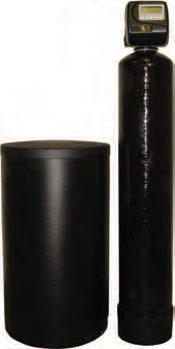 Solves Common Water Problems:
Features:
Fully electronic computerized tannin filter.
12 volt transformer that utilizes minimal power consumption less than $3.00 per year.
Removes up to 3 PPM of organic tannin compounds from your water.
The tannins filter is regenerated with sodium chloride (water softening salt) to clean the tannin filter.
20 year warranty available.
Note: All water hardness, iron and hydrogen sulphide must be removed prior to the tannin filter.