Neutralizing Filter

Solves Common Water Problems:
Features:
Fully automatic back washable neutralizing filter.
12 volt transformer that utilizes minimal power consumption less than $3.00 per year.
Raises PH from 5.5 to neutral eliminating acidic water.
Electronic control valve has high flow capacity to satisfy any water demand.
Patented filter distributor that uses 30% less water during backwash reducing water consumption to drain.
Chemical free system.
Bypass valve for easy installation and service.
Neutralizing media to be replenished annually to maintain acid free water.
10×54 Inch Composite Mineral Tank w/Base and 1-1/4 Inch Dome Hole with Plug. This dome hole is especially useful for replenishing the resin bed (calcite, etc.) without having to remove the valve. Available colors: Almond
10 year warranty available
Filter System Benefits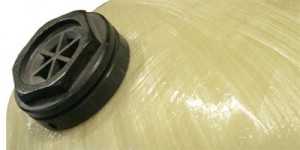 Acidic water causes low PH, pin hole leaks from corrosion and damages household plumbing systems leaving blue/green stains on your plumbing fixtures. Envirowater Technologies water systems can eliminate corrosion of copper, and galvanized pipe and fittings, plumbing fixtures and appliances while simultaneously stopping pin hole leaks and preventing staining of fixtures with the Envirowater Neutralizing Filter.
Call us now on 902.861.3684 or toll free 1.866.999.3684
WHAT OUR CUSTOMERS ARE SAYING…
Excellent! Prompt, courteous, knowledgeable and felt very confident. Water is now amazing.

Service was efficient and professional.  Very educational too! Our system is working very well.

The installation is tidy and professional. Smells and tastes better.

Better taste. No bacteria. No Residual.

Very professional and pleasant, a real relief considering most other companies a person has to deal with.

Wonderful drinking water - definitely better than bottled water.