Anion Arsenic System Arsenic Point of Entry System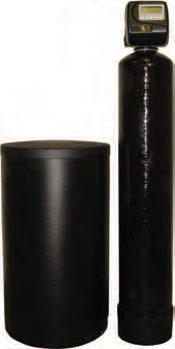 Solves Common Water Problems:
Features:
Reduces type 5 arsenic
Uses salt during regeneration
Note: ph must be between 5.5 and 8.5, iron below 300ug/l, and manganese below 50ug/l
WHAT OUR CUSTOMERS ARE SAYING…
We are extremely satisfied! We went form brown undrinkable water (new well) to crystal clean, beautiful soft water that is a pleasure to drink and use.

Where did you hear about our company? Online, after talking to three different companies, we chose envirowater mainly due to a better price for water testing. Both owners are sold on envirowater.

We are very satisfied with the service we have received so far.

Our water was black when Ron arrived we could not use our water. Now we can drink our water, cook with it and bath our baby.

Softer water with a generally 'cleaner' feel & smell & taste.