Anion Arsenic System Arsenic Point of Entry System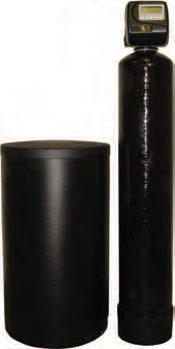 Solves Common Water Problems:
Features:
Reduces type 5 arsenic
Uses salt during regeneration
Note: ph must be between 5.5 and 8.5, iron below 300ug/l, and manganese below 50ug/l
WHAT OUR CUSTOMERS ARE SAYING…
High quality profile (as pertains to work rather than website) on the Internet.

Sulphur smell is gone! Water tastes way better! Using way less salt!

[improvements?] Yes 100%.  Especially in our shower heads and interior of our dishwasher.

Soft taste and odor free water.

Cleaner tub, toilet, etc.

I am very pleased with my purchase.